10 Jun

The essential guide to landing page optimisation

Website landing pages are where people arrive when they've clicked on a link or an ad for your business. Getting them right is essential if you want to stop prospects from taking off again too soon. James Gurd explains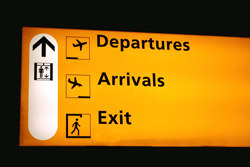 If you've got a website, then one or more of the following scenarios is probably familiar to you:
I'm generating a lot of traffic to my homepage but my conversion rate is low.
I've got so many different types of customer, I'm not sure how to cater for all of them.
I want to get more people buying without redeveloping the entire website.
We've all got different ideas about how the site should look.
If you get ten people in a room, I can guarantee that most of them will have different views on how your website should look and what content it should contain.
Your customers' opinions are the most important consideration — after all, if they don't find what they want, it doesn't matter how nice the site looks, they'll go elsewhere. It is impossible to accurately represent the views of all of your customers because most customer databases are incredibly diverse. Given all this, how do you get your website ready to cater for the diverse needs of your audience?
That is where landing page optimisation can play an important role.
What is a landing page?
A landing page is the first page on your website that your customer reaches when responding to your advertising. It therefore needs to be consistent with the creative theme of the marketing that drove the click to ensure the customer journey is consistent.
A common mistake is to think that your homepage is your landing page. This is not always true — your marketing campaigns should link visitors to the most relevant page on your website. You might want to create new landing pages for important campaigns with tailored content, from scratch or using existing CMS templates.
What is landing page optimisation (LPO)?
Landing Page Optimisation (LPO) is the process of continuously improving a landing page tooptimise page performance and results. Each page will have unique success criteria — for example, for a newsletter sign-up page your goal is converting as many visits to registered email addresses as possible.
LPO follows a clear process to deliver improvements:
Analysis. Evaluate key metrics (such as click through, bounce rate, conversion) and benchmark performance.
Define your goals. Establish what you want to achieve and define your success criteria. For example: "I want to increase email sign-up conversion from 5% to 10%".
Define your testing hypothesis. These are aimed at improving page performance. Using the newsletter example, the hypothesis could be that there are too many data capture fields that are discouraging visitors from completing the sign-up process.
Design creative treatments. Design new page layouts that aim to test the hypothesis. In this example, you limit the data capture fields to name and email address.
Implement test versions Using an A/B or multi-variate testing tool, put multiple versions of the same page live at the same time, testing against the current version.
Evaluate results. Using the testing tool, work out which creative treatment is driving the best results.
Roll-out the optimised landing page. Set the best performing page to live.
Continuously evaluate. LPO is not a destination, it is a journey — as your customer base changes over time, make sure you continue to monitor page performance and commit to further optimisation as and when required.
Why is LPO important?
Every marketing channel has a different audience and a different creative treatment. For example, within email campaigns you might have multiple customer segments and content targeted to each segment. Your online sales journey must deliver continuity so that when potential customers enter your site they don't land on a page that has nothing to do with the email content they have just seen. A generic landing page for all email customers could cause confusion.
Furthermore, you would not want first time visitors from a Google search coming to the same landing page, especially when emails often contain unique promotions not available to general browsers.
Landing pages enable you to deep link customers into your site to a page that matches their needs and helps them make a quick decision. Remember, if they don't see what they want in five seconds, they're gone.
Keeping the bounces down
The bounce rate is defined as the percentage of visitors to a particular page who exit immediately without taking any further action on your site. It is almost impossible to achieve zero bounce; not everyone visiting your site is interested enough to take further action. Keeping the bounce rate to a minimum, though, is an important part of managing your conversion rate. A page will have a high bounce rate if its relevance is low, so tailoring landing pages to your marketing message is essential.
What are the commercial benefits of landing page optimisation?
Investing time and resources in LPO needs to be justified. There are clear benefits to help you build a business case, provided you back up your plans with data analysis using a reliable web analytics tool (Google Analytics and Google Web Optimizer are great free tools to get started with). The benefits are:
Real-time indication of customer preferences
Increased click through rates
Reduced page bounce and exit
Increased conversion
Increased average order value
Increased revenue.
Written by James Gurd.
http://www.marketingdonut.co.uk/marketing/online-marketing/content-marketing/the-essential-guide-to-landing-page-optimisation